Yule Run Clinton is the yearly combined 5K walk/run and 8K run through Clinton's historic Olde Towne and the Clinton Boulevard route of the annual Clinton Chamber Christmas Parade for our city. The holiday race is normally held bright and early on the morning of the Parade and concludes before the Parade starts to allow participants and their families to relax and enjoy the annual Parade festivities too. As with most events last year, Yule Run Clinton shifted in 2020 to an all-virtual event to keep race participants safe, while still encouraging healthy activity.
Designed for all ages to participate, Yule Run Clinton is split into three race categories: 5K Walk, 5K Run, and 8K Run. Although participants completed the race virtually during the month of December in 2020, racers from around the world were still able to experience the holiday event's online celebrations. All participants received a specially themed t-shirt, finisher medal, and swag bag mailed to their homes to commemorate the event's usual holly-jolly fun. Additionally, special awards were given in each category to the top three male and female finishers, as well as the winners of several week-long photo competitions through the race's social media group.
Yule Run Clinton always adds another healthy, energizing dimension to the excitement surrounding the Clinton Chamber Christmas Parade for residents and visiting runners alike. Organizers combined virtual and in-person event for 2021 and had over 220 participants!
The Yule Run Committee looks forward to organizing the 2022 race!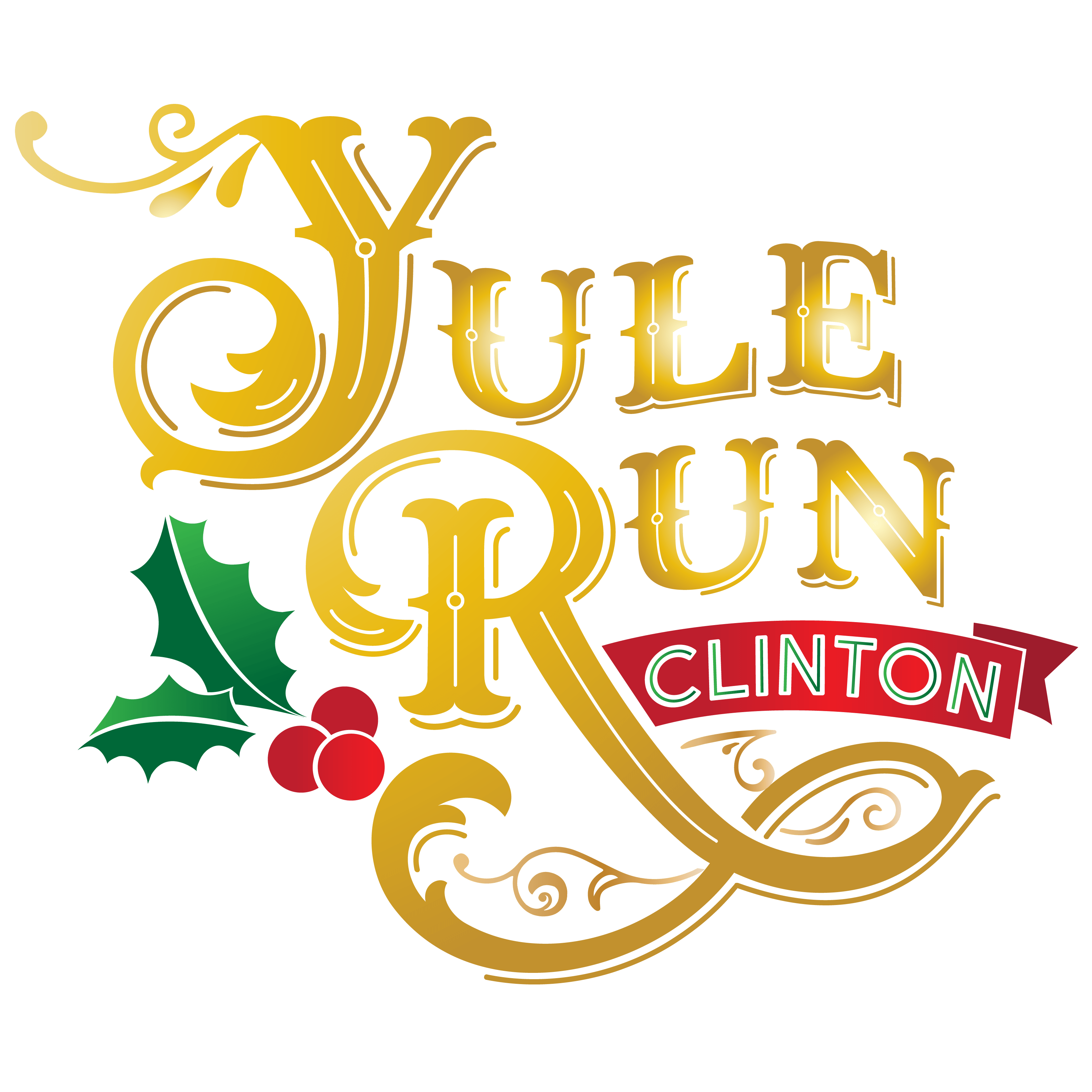 The annual Yule Run Clinton race was back for 2021 with festive holiday fun for the entire family on Saturday, December 4th, at 7:30 a.m.! This year's exciting theme was "Feel the Burn, not the Frostbite!"
We are happy to announce that we had over 165 in-person participants and over 55 virtual participants. To view the in-person race results please visit the SISU Race Timing Website (Click Here). We can't wait to see everyone back in 2022!
To view the Yule Run Race Guide 2021, click here!