Clinton Chamber Christmas Parade
The Clinton Chamber Christmas Parade, held on the first Saturday of December for the last 47 years, is an annual festive highlight the Chamber organizes for our city.  Each year our city and businesses join with schools, clubs, and organizations to parade our streets with floats, fire trucks, bands, marchers, cars, lots of candy, and of course, Santa. For many, the Clinton Chamber Christmas Parade signifies the start of the Christmas Season and is one of our best-attended events to kick off Clinton's holiday activities.
By far one of the most popular events each year, the Clinton Chamber Christmas Parade touches most households in Clinton. Adults and children are either in the parade, working diligently as volunteers to help the event run smoothly, or up early to claim a viewing spot along the parade route as they eagerly await its start every December. Year after year, our community shows up for this feel-good event and the festive fun the parade imparts to everyone involved. If there is an event in Clinton not to miss, it's certainly this annual holiday favorite!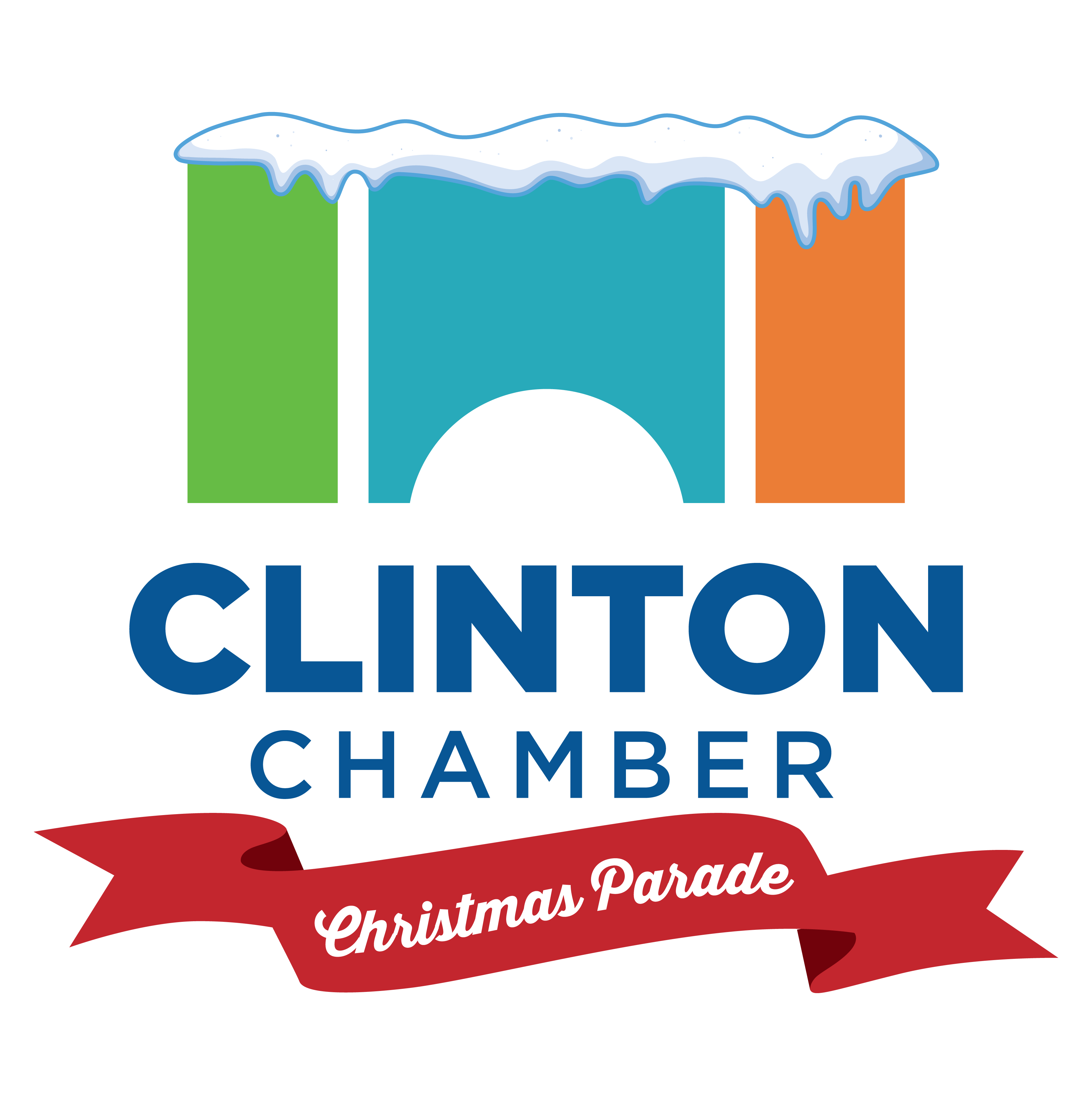 The annual Clinton Chamber Christmas Parade is back for 2022 with festive holiday fun for the entire family on Saturday, December 3rd at 10:00am! This year's theme is "A Gingerbread House Christmas!"
To Register as a parade participant. please fill out the form attached to the event on our site calendar and return it to the Chamber office in person or by mail. Payment must be submitted with your participant application: regular registration is $25, but the price increases to $35 after November 23! Please take careful note of parade rules and guidelines as noted on our application form.
Need to pick out the perfect parade spot? Check out our viewer map! And if you're marching with us, please see our participant map for lineup details! 
For more information, call our office at (601) 924-5912 or come visit us!