Clinton Chamber Christmas Parade
The Clinton Chamber Christmas Parade, held on the first Saturday of December for the last 47 years, is an annual festive highlight the Chamber organizes for our city.  Each year our city and businesses join with schools, clubs, and organizations to parade our streets with floats, fire trucks, bands, marchers, cars, lots of candy, and of course, Santa. For many, the Clinton Chamber Christmas Parade signifies the start of the Christmas Season and is one of our best-attended events to kick off Clinton's holiday activities.
In 2020 the virtual Clinton Chamber Christmas Parade theme was "Santa's Reindeer Come to Clinton", and participants were encouraged to pay homage to the furriest of Santa's companions or spread cheer by showcasing their own Christmas memories celebrated in our community. Along with red noses and social distancing, last year's parade featured seasonal flair and heartwarming displays of holiday traditions. To keep our community safe, the 2020 virtual parade was also live-streamed through the City of Clinton's Facebook page for everyone to enjoy from the comfort of home.
By far one of the most popular events each year, the Clinton Chamber Christmas Parade touches most households in Clinton. Adults and children are either in the parade, working diligently as volunteers to help the event run smoothly, or up early to claim a viewing spot along the parade route as they eagerly await its start every December. Year after year, our community shows up for this feel-good event and the festive fun the parade imparts to everyone involved. If there is an event in Clinton not to miss, it's certainly this annual holiday favorite!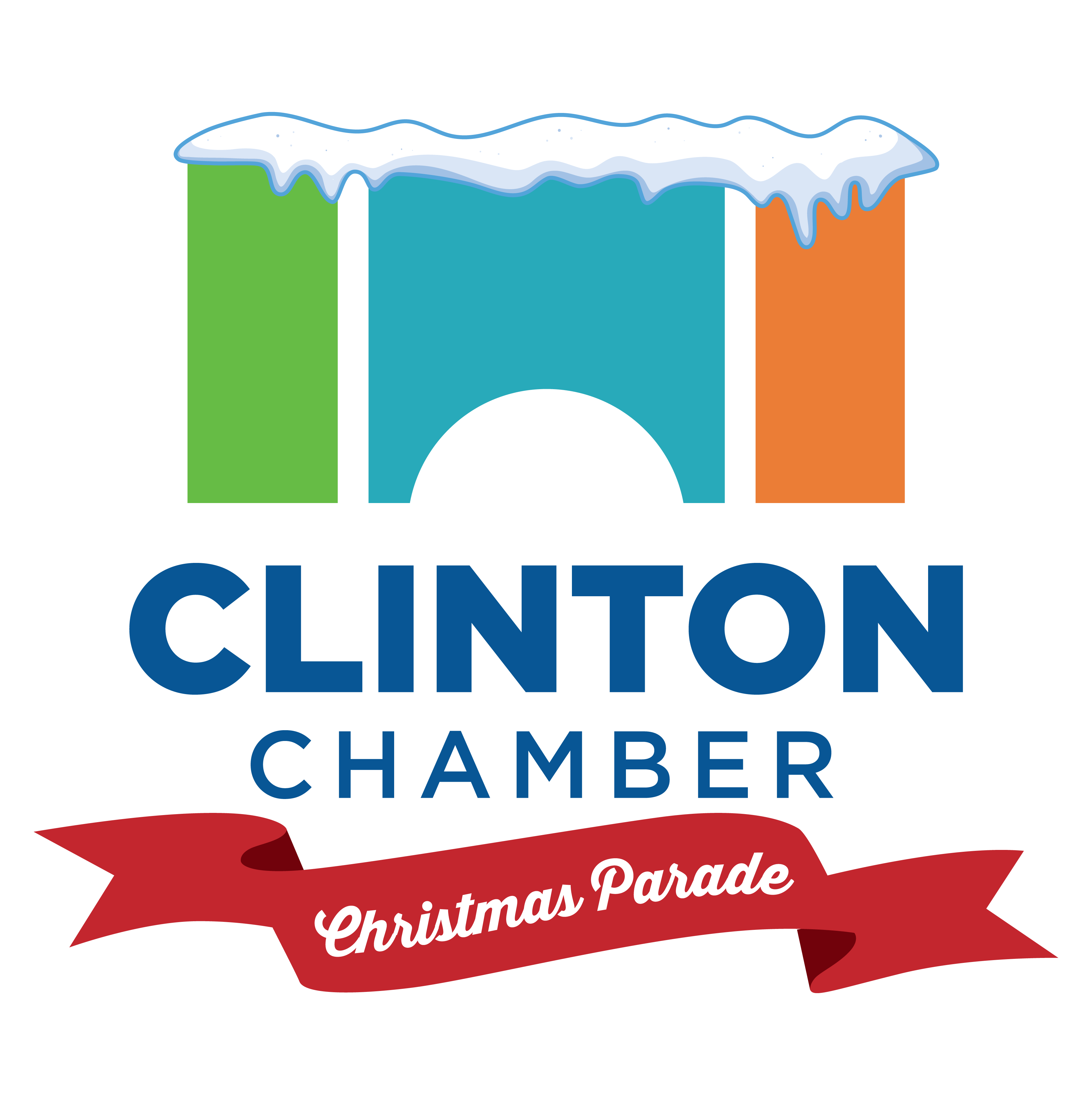 The annual Clinton Chamber Christmas Parade is back for 2021 with festive holiday fun for the entire family on Saturday, December 4th, at 10:00 a.m.! This year's exciting theme is "Snow Much Fun!"
A map and other details will be released later in the fall for all who plan to attend the parade as organizers are hopeful for a return to the usual in-person event this year. Stay tuned for more updates!