The Chamber Ambassadors are a group of professional volunteers from varied backgrounds who, while representing their individual businesses, act as liaisons between the Chamber and its members.
Ambassadors:
Actively encourage participation by Chamber members,
Build member commitment,
Increase the membership base by contacting new businesses,
Plan with the Chamber Board for new member orientation,
Become more informed about Clinton and the Chamber, and
Represent the Chamber at functions.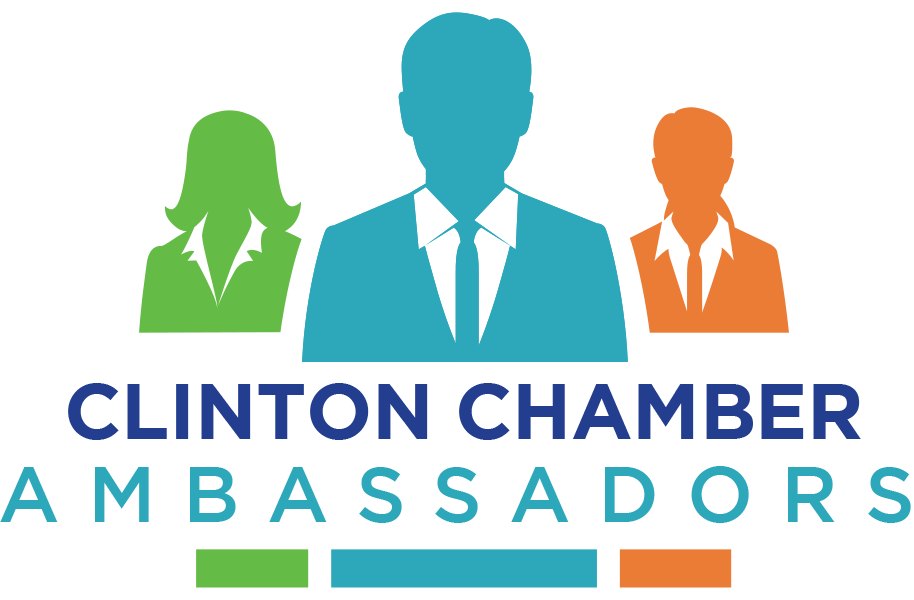 Chamber Ambassador Luncheons are held on the third Thursday of each month to offer participants a time to meet, network, and exchange vital information about our community and its business environment. Chamber representatives also attend these luncheons to keep Ambassadors abreast of upcoming events and business opportunities. This voluntary program is a vital ingredient each year to the success of our Chamber engagement activities.